Positive Judaism Summit 2019
POSITIVE JUDAISM SUMMIT 2019!
"From Survive to Thrive: A New Approach for
Jewish living in the 21st Century"
University of Pennsylvania, Philadelphia, PA

---
PHOTOS AND IMAGES FROM THE 2019 SUMMIT!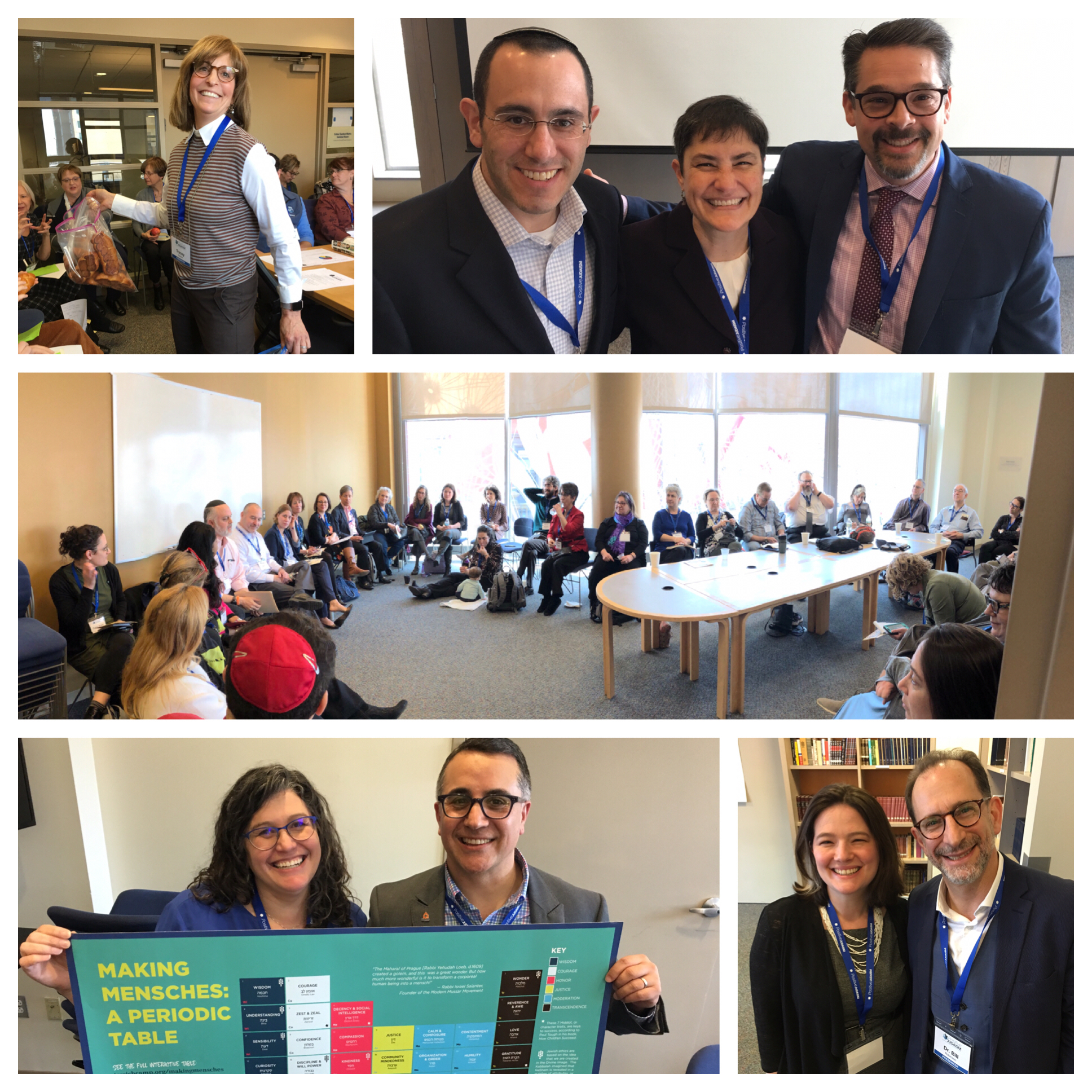 ---
PROGRAM SCHEDULE OF ACTIVITIES
8:45 Arrive, Coffee and Check-in
9:15  Welcome, "From Survive to Thrive", Rabbi Darren Levine, D.Min
9:45  Keynote Address, "Resilience: The Key To Thriving" Rabbi Deborah Waxman, Ph.D, President, RJ
10:15 Coffee and Networking Salon
10:45 Electives in Positive Psychology and Thriving
11:45 Session I Workshops*
1:00 Lunch with (optional) round-table discussions
1:45 Session II Workshops*
3:00 Research Presentation: "Jewish Wellbeing Study" David Yaden, Center for Positive Psychology, UPenn
4:00 Mindfulness: Presentation and Practice
5:00 Cocktail Reception
5:30 University Student Gathering: Reflections on Faith and Wellness
7:00 Farewell
---
SUMMIT HIGHLIGHTS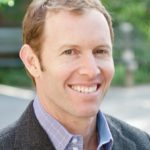 Welcome, "From Survive to Thrive", Rabbi Darren Levine, D.Min, Founding Rabbi, Tamid: The Downtown Synagogue, NY
For good reason, the Jewish community has been too singularly focused on the narrative of survival. Yet in the 21st century, for Judaism to be impactful and relevant, we need an expanded vision. Positive Judaism is one approach that naturally shifts the conversation "From Survive to Thrive."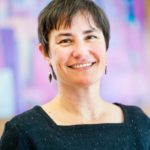 Keynote Address, "Resilience: The Key To Thriving" Rabbi Deborah Waxman, Ph.D, President, Reconstructing Judaism and Reconstructionist Rabbinical College
The virtue of resilience is one of the most important qualities that have inspired Jews and Judaism to thrive and overcome challenges large and small, in the lives of individuals, families, and entire communities.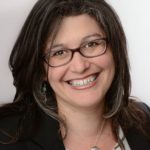 Youth Positive! For Camp and Youth Professionals
A special track with workshops and sessions for Youth and Camp professionals will be led by Michelle Shapiro Abraham (URJ), Rabbi Matt Gewirtz (TBJ), Anna Marx (Jewish Learning Venture), Rabbi Avi Orlow (FJC), and Aaron Selkow (Camp Harlem). This professional growth opportunity will add skills to your toolbox to help young people thrive! Click here for more information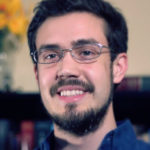 Research Presentation: "Jewish Wellbeing Study" David Yaden, Center for Positive Psychology, UPenn
David Bryce Yaden will present the initial findings of the first study of Wellbeing in Jewish Practice. The research was conducted in the Spring, Summer, and Fall of 2018 to better understand the Jewish practices that develop wellbeing and how observing different ritual practices may raise wellbeing and happiness.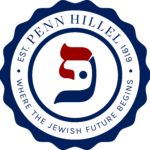 University Students and Faculty Gathering, 5:00 – 7:00 PM
The University Community is invited to join Dr. Benoit Dube, first Chief Wellness officer at Penn, and Rabbi Darren Levine, for an intimate discussion of the relationship between Faith and Wellness. This special event is sponsored by the Penn Hillel Wellness Committee and student body. All welcome!
---

SPECIAL! Master Class Electives in Positive Psychology and Thriving
Study with graduates of the Masters in Positive Psychology MAPP program at UPenn along with Master Jewish Educators to understand the intersection of the Science of Wellbeing and Jewish living. The offerings will include sessions on Gratitude, Positivity, The Benefits of Mindfulness, Positive Communication and Relationships and VIA Character Strengths.  – all essential to thriving in the world today. Thank you Tracey Specter, John Hollway, Lara Kallandar, Jen Beatty, and Laura Taylor (pictured left to right above)!
---
SUMMIT PRESENTERS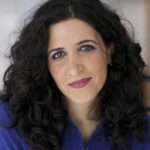 Tali Kurt-Galai, Organizational Consultant, NY
Tali specializes in working with individuals and teams to develop leadership capacity and manage organizational change in
 a variety of industries. She holds an M.S degree in Organizational Change Management from The New School, an M.A degree in Clinical Psychology from Tel-Aviv University and an Executive Coaching certificate from City University of NY, Zicklin School of Business.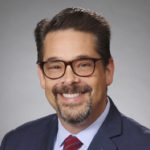 Rabbi Matthew Gewirtz, Temple B'nai Jeshrun, NJ
Matthew is the Senior Rabbi at Congregation B'nai Jeshurun in Short Hills, New Jersey. He is the author of The Gift of Grief: Finding Peace, Transformation and Renewed Life after Great Sorrow" (Random House). A strong advocate of social justice, Rabbi Gewirtz is a founding executive committee member of the Newark Coalition for Hope and Peace.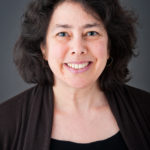 Rabbi Elisa Goldberg, Director, Office of Career Development, RRA
Elisa was the first woman to serve as President of the Board of Rabbis of Greater Philadelphia and directed Chaplaincy Services at Jewish Family and Children's Service (JFCS) for fourteen years."She is the Pastoral Care Specialist at RRC and authored a guidebook on spirituality and recovery with Drexel University and consults widely on the integration of spiritually informed care.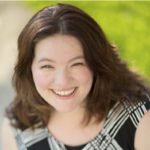 Anna Marx, Chief Strategy Officer, Jewish Learning Ventures
In addition to her work at Jewish Learning Venture, Anna also serves as the Project Director of Shinui: The Network for Innovation in Part-Time Jewish Education.  Anna holds an MPA in Nonprofit Management and an MA in Hebrew and Judaic Studies from NYU and a BA in Political Science from Cal Poly, San Luis Obispo, CA.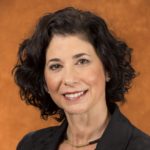 Michele Levin, Organizational Consultant, Gestalt Works
Michele graduated from Lehigh University with a Bachelor of Science in Business and Economics.  She earned her Master of Science in Organization Development and Leadership from Saint Joseph's University. She has a certificate in Facilitating Strategic Planning and is an organization development consultant specializing in non-profit, for-profit and faith-based organizations.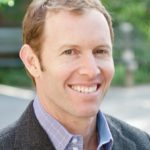 Rabbi Darren Levine, D. Min, Founding Rabbi, Tamid NYC

Darren is the Founding Rabbi of Tamid: The Downtown Synagogue in Lower Manhattan. He holds Doctor of Ministry degree in Pastoral Psychology from the Post-Graduate Center in New York and HUC-JIR. in 2016 he launched Positive-Judaism.org to host the growing community of those interested in the intersection of religion and positive psychology.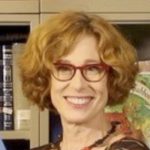 Lisa Litman, Director, "PJ Goes to School," Harold Grinspoon Foundation
Lisa has a BA/BS from the University of Pennsylvania and her M.Ed. from Gratz College. She melds progressive pedagogy with musical and artistic skills to inspire educators to rethink their approach to Jewish education. Lisa works with professionals across North America to bring PJ Library books and Jewish values alive through reading and interpretive play.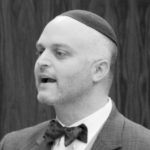 Rabbi Avi Orlow, VP, Foundation for Jewish Camp
Rabbi Avi Orlow is an educator with a love of irreverent, relevant, and revealing Torah. He has held numerous positions as a camp educator and a Hillel Rabbi and spent an unforgettable stint running youth programming in Minsk, Belarus. Avi has a BA in religious studies from Columbia University and was ordained in the charter class of Yeshivat Chovevei Torah, the open Orthodox rabbinical school.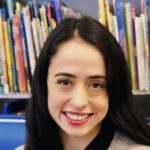 Chesney Polis, Creator of "Chesney and Friends
Chesney is the Young Family Coordinator at Tamid: The Downtown Synagogue and is a graduate of Vassar College. She is the creator of "Chesney and Friends" and is an youth educator who uses her musical and theatrical talents to bring joy to Jewish Education. Chesney is also a female vocalist and a member of Neshimat Tamid: The Eternal Soul Band.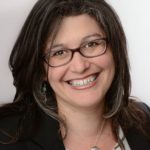 Michelle Shapiro-Abraham, Director Innovation and Learning, URJ Youth
Michelle works with with URJ Camps and NFTY and collaborates with the larger field to imagine new approaches to Jewish engagement. She holds a Masters Degree in Jewish Education from Hebrew Union College-Jewish Institute of Religion Rhea Hirsch School of Education and is a proud recipient of the 2015 Covenant Award for Excellence in Jewish Education.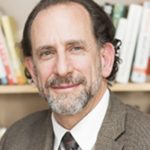 Dr. Bill Robinson, Dean, JTS William Davidson Graduate School
Dr. Bill Robinson is the Dean and Professor at The Jewish Theological Seminary William Davidson Graduate School. He received an interdisciplinary PhD in Social Theory from Rutgers University and served for seven years chief strategy officer at the Jewish Education Project. He has also served as director of education and research at the Steinhardt Foundation for Jewish Life.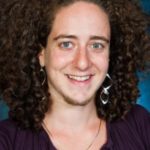 Rabbi Jessica Rosenberg, Bend the Arc, Washington, DC
Jessica Rosenberg is a Reconstructionist rabbi born, raised and based in Philadelphia and its surrounding suburbs. She became a rabbi in order to learn our people's diverse and nuanced histories, and create spaces, ritual and organizing that help transform our relationship to past, present and future.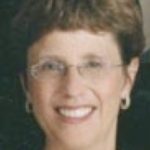 Evie Rotstein, ED.D., Director, School of Education, HUC NY
Evie Levy Rotstein is the director of the New York School of Education at Hebrew Union College-Jewish Institute of Religion, having previously been the director of the Leadership Institute for Congregational Educators since the beginning of the project in 2004.. She holds an M.A. in Foreign Language education and a Doctorate in Jewish education from The Jewish Theological Seminary.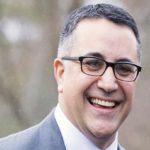 Aaron Selkow, Executive Director, URJ Camp Harlam
Aaron Selkow is a nonprofit leader, devoted camp and youth advocate, educator, and coach. His extensive work as a Jewish communal professional and executive has afforded him the opportunity to learn from ground breakers, to partner and consult with top organizations, and to mentor exceptional talent.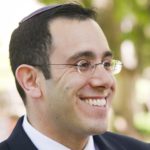 Rabbi Mike Uram, Executive Director and Campus Rabbi,  Penn Hillel
Rabbi Mike Uram was ordained by the Jewish Theological Seminary and is the author of the book, Next Generation Judaism:  How College Students and Hillel Can Help Reinvent Jewish Organizations, which won a National Jewish Book Award in 2016.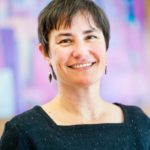 Deborah Waxman, President, Reconstructing Judaism 
The first woman Rabbi to head a Jewish seminary and congregational union, Rabbi Deborah Waxman, Ph.D., became President of Reconstructing Judaism in 2014. She is a prolific author, beloved teacher, communal visionary, and In 2016, Rabbi Waxman was named to the annual "Forward 50" list of most influential Jews.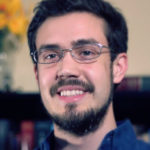 David Yaden, Center for Positive Psychology, UPenn
David Bryce Yaden is a Research Fellow and PhD student at the University of Pennsylvania who works in both The Positive Psychology Center and The Center for Cognitive Neuroscience. His research focus is on the spiritual, self-transcendent, and other positively transformative experiences. He is the editor of "Being Called" and is writing a book called "The Varieties of Spiritual Experiences: A 21st Century Update" for Oxford University Press.
---
CONTINUING EDUCATION CEU CREDITS

For mental health professionals, pastors, and others who require CE credits for licensure, summit participants will be eligible to receive Continuing Education credits approved by the PA State Board of Social Workers, Marriage and Family Therapists and Professional Counselors. If you live outside of PA, you will need to consult your state licensing organization to determine if these will be accepted. Most states will accept CEUs approved by other States.
CEU credits will be provided by The Reconstructionist Rabbinical College for $99 (including registration) and certificates will be distributed onsite between 3-4:30 PM. Please present your attendance sheet and other paperwork and RRC will maintain the records for accreditation on the day of the summit.
Please contact Rabbi Elisa Goldberg with questions: [email protected] or 215-570-9261
---
LOCATION: UPENN HILLEL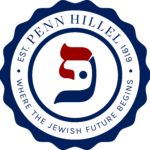 The Steinhardt Building of the University of Pennsylvania Hillel is a state of the art facility in the center of campus. We are so grateful to the senior staff at Hillel and especially Rabbi Mike Uram, Rachel Hollendar, and Rabbi Joshua Bolton for hosting the Summit! Thank you also to the Penn Hillel Board of Directors and to The UJA Federation of Greater Philadelphia for your support.
Penn Hillel is ADA Accessible and is located at 215 South 39th Street. Philadelphia, PA 19104
---
MEDIA AND PR TO SHARE
Podcast Invitation – LISTEN
Facebook Event Page – SHARE
Print Cards and Post Flyers – LINK
---
2019 SUMMIT ORGANIZATIONS – THANK YOU FOR YOUR PARTICIPATION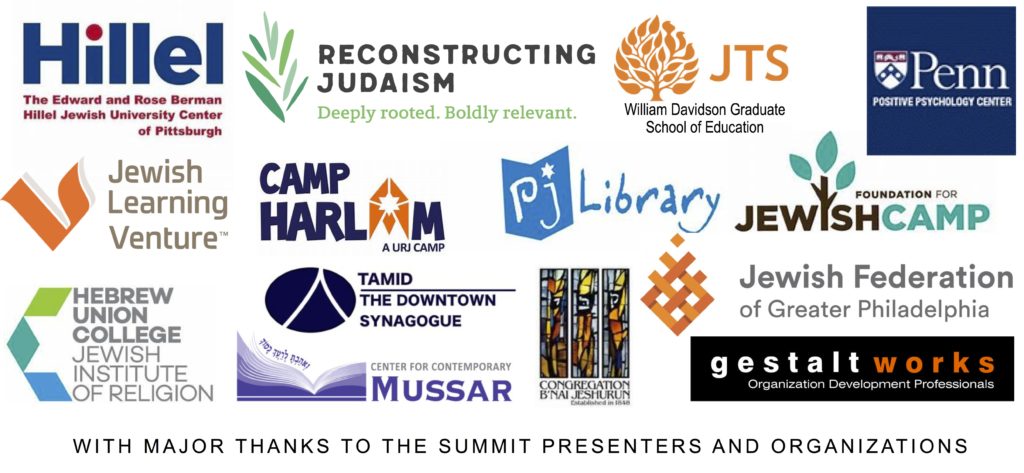 ---
JOIN US AT FUTURE POSITIVE JUDAISM SUMMITS!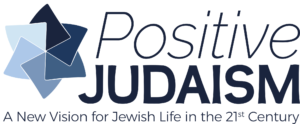 SAN FRANCISCO, CALIFORNIA
MARCH 19, 2020
AMSTERDAM, THE NETHERLANDS
MARCH 18, 2021
TEL AVIV, ISRAEL
MARCH 17, 2022
---