Podcast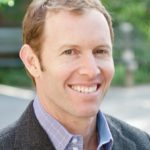 Welcome to the Positive Judaism Podcast now available on Itunes, Podomatic, or Soundcloud Each episode will address a new practical life issue in order to increase the wellbeing and happiness in your life and those around you. You are invited to subscribe to, this podcast on Itunes and Podomatic to receive automatic updates directly into your podcast feed as new episodes become available. Once the first ten episodes are complete, I will be inviting guest speakers to host episodes and will be interviewing authors, researchers, and experts in positive religious living. Thank you for listening.
---
Listen and Subscribe on

ITUNES

or

SOUNDCLOUD
---
Episode #1: The Jewish Way to Happiness and Wellbeing
In this first episode, Rabbi Darren Levine shares this new vision for Jewish life in the 21st Century and some practical ways to increase the wellbeing and positivity in the lives of individuals, communities, and the world.
---
Episode #2: Positive Marriages: The Higher Purpose of Your Chuppah
In this episode, Rabbi Darren Levine speaks about marriage and how critical a positive marriage is to having a happy and overall meaningful life. Sadly, many people are unhappy in their marriages and ours has become a culture of divorce and broken families. However, there are some key virtues that couples can adopt to strengthen and deepen their bond.
---
Episode #3: Positive Family: The Way of Shalom Bayit, Peace in the Home
In this episode, Rabbi Darren Levine speaks about marriage and how critical a positive marriage is to having a happy and overall meaningful life. People want to have to have happy, united and lasting family love – but it takes more than desire. A Positive home takes effort and must be built into the DNA of how a family functions. There are plenty of studies and articles showing what is wrong with today's family, I'm interested in what is right – and what is working. This episode is for anyone looking to create a positive and loving family environment.
---
Episode #4: Positive Career: Making Your Calling Your Career
A study was recently completed of 200,000 university graduates that were asked about their life goals. 77% of them stated that making money was their most important goal. However, the research in wellbeing and life satisfaction concludes that there is only a slight relationship between wealth and happiness. Rather as you will learn in this episode, happiness comes not from having more, but by becoming more.
---
Episode #5: Positive Divorce: Staying Positive when your Marriage Falls Apart
Divorce can be painful, confusing, and sad – but it can also be freeing, a fresh start, and a new beginning. Divorce can ruin people, forever sour their lives, char them with resentment, and destroy them spiritually. However, there is another way forward: The Positive Divorce. A Positive divorce depends on a mindset and in most situations, it depends on the ability to forgive. Having lived through it himself, Rabbi Darren Levine can say with conviction that in certain situations, divorce is a mitzvah.
---
Future episodes coming soon . . . .
#6: Positive Parenting: Teach Your Child to Swim with Character Strengths
#7: Gratitude: The Positive Way of Prayer
#8: Who is Rich? The Positive Way of Money
#9: The Positive Pathway to Living with illness and suffering
#10: The Global Impact of Positive Religion in the 21st Century