Jewish Life Survey
Dear Friends,
We believe that learning about and understanding our community is an on-going process and surveys are an essential part of that practice. This survey is intended to understand how you experience aspects of Jewish life and components of health.
The results of your survey will be kept confidential but they will help our community to provide better services and imagine a future that is more sensitive to your Jewish needs. Please help us by clicking the link below and completing this 7-minute survey on Jewish life.
Thank you for your time and honesty,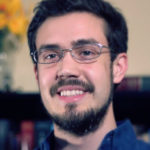 David Yaden, MAPP
University of Pennsylvania
Center For Positive Psychology
You may also copy and paste this link into your browser window to start the survey. Thank you.